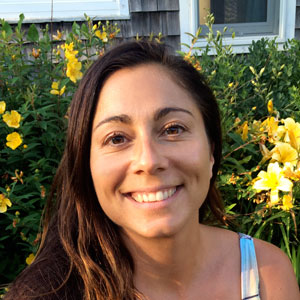 Jessica began her career as a professional massage therapist in 2007, having been drawn to connect deeply on a healing level with the world. With a background in competitive gymnastics, dance, and yoga, she has an experiential understanding of the body and its kinesiology.
She works with great presence, awareness, and intuition, truly tapping into each client's needs. She approaches imbalances, blockages, discomforts and injuries in accordance with the whole body, knowing that most issues present themselves from a not so obvious source, and true freedom comes when all systems are working harmoniously.
She has extensive education and training in various modalities of bodywork and energy work including HeartMind Shiatsu, Thai Yoga Bodywork, Reiki, Neuromuscular Therapy, Sports Therapeutic Massage and Myofascial Release, and draws from all of these practices for each customized session.
Jessica has also been a certified yoga instructor since 2008 and specializes in private yoga sessions with her clients, which proves to have a profound affect on the progress of regular massage and bodywork.
"My intention with each session is to increase mobility and vitality in the body, relieve pain and discomfort, assist in deep relaxation and address my clients needs on a preventative level, with their total wellness in mind. Our health and happiness come from the symbiotic interplay of and balance within our mind, body, and spirit."