Wedding Services
The Pre-Wedding Soireé
Unwind, relax, look and feel your best. Bodysense colleagues invite you to receive our premiere services of massage, energetic therapies and spa treatments. Visit us in our tranquil studio in West Tisbury, or we'll bring the soireé to you.
Marriage Officiation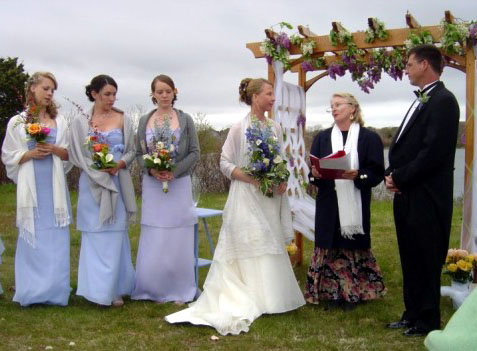 After completion of a four year course of study at the IM School of Healing in New York, Pamela was ordained to the Ministry of the Church of Gaiabriel in June 2001. Pamela will joyfully work with you to create your unique, spiritual ceremony; connecting partners with the nature, heart, soul and spirit of beginning, and sustaining a union of two persons. Call today to discuss your most special of days.
Cost: $350