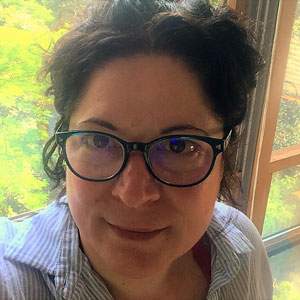 Rachel Baird, CST
Craniosacral Therapy and Integrative Therapeutic Bodywork
Rachel is a bodywork and craniosacral therapy instructor with 33 years of experience in the field. Her approach to each session is holistic. Connecting a foundation in the Esalen Integrative Approach to her deep well of skills as a clinical bodywork therapist, Rachel customizes integrative techniques to address each client's specific needs, guiding the restoration of balance and harmony.
In Rachel's Osteopathic Craniosacral Therapy (CST) practice, clients achieve deep meditative states of relaxation and bliss through the full activation of the CSP/ vis medicatrix naturae – the healing force of nature within. CST stimulates the body's self-corrective mechanisms, and as such is wonderful preventative care. It is also highly beneficial for insomnia, migraines, Concussion/TBI, TMJ, Vertigo, whiplash, sinus and tension headaches, stress, digestive problems, back pain, and impact injuries.
Flower Essence Therapy sessions combined with EFT allow for a gentle release of emotional and mental turbulence, restoring peace.
Rachel has extensive education and experience in the following modalities:
Craniosacral Therapy (CST)
Integrative Therapeutic
Swedish
Deep Tissue
Sports Bodywork
Esalen
Trigger Point-Counter Strain
Myofascial Release
Neuromuscular Therapy (NMT)
Lymphatic Drainage
Pre and Post Natal and Thai Yoga bodywork
Energy Restorative Techniques
Flower Essence Therapy
Acupressure
Clinical Aromatherapy
Rhythmical Bodywork
Reiki
EFT
Chi Nei Tsang
Body-Mind/Advanced Energy Therapies